Diagram to connect via COM port: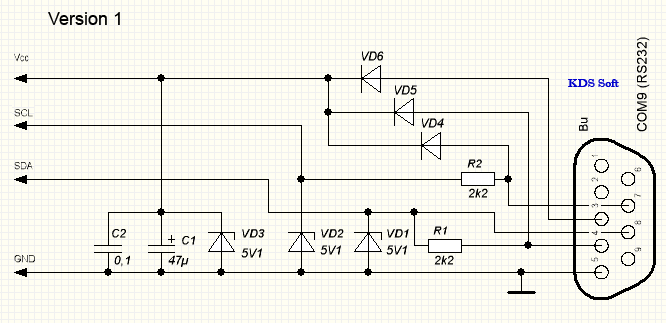 Note.
Use this scheme only if hardware COM port!
Sky Prog Programmer
is not intended to work through the converter USB-->COM. With this configuration greatly decreases speed and causes errors.
---
Connection to Indesit Arcadia: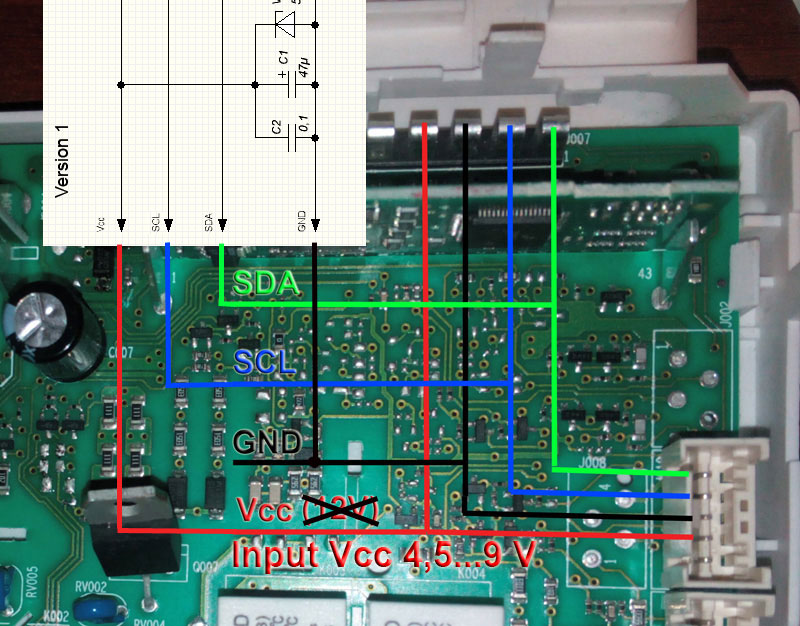 Attention!
The COM port has no output for powering any devices (unlike USB). In this scheme, to supply the electronic circuit boards were used the signal outputs of the COM port. Depending on the computer, power from the COM port may not be enough. In this case, we need to organize the power of the board separately.
For example, from the battery to 4.5 Volts, as shown in the figure below, or from the 9-volt battery.
Can also be used as a power supply positive pin from the USB port on that computer.
But in any case it is impossible in this circuit provide power supply 220 volts!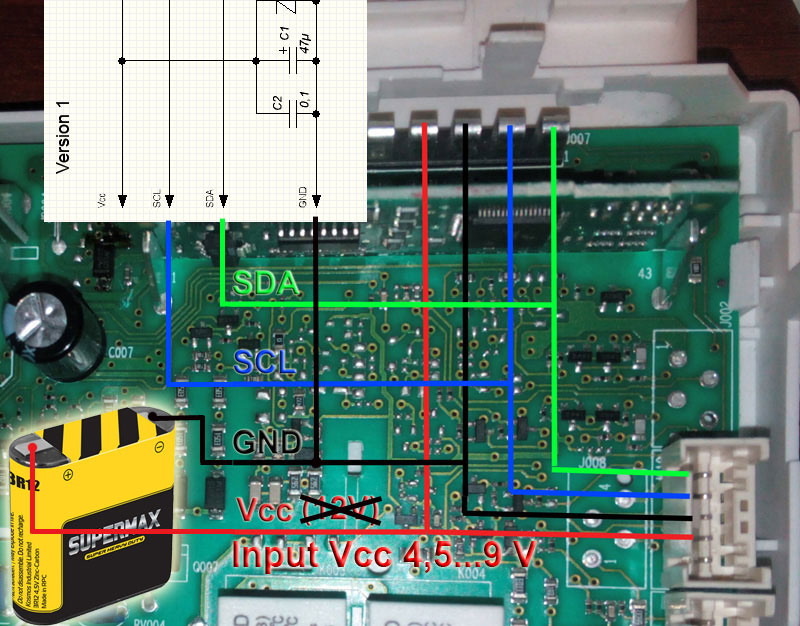 The following picture shows the connection of the
ARCADIA
PCB via a homemade programmer device for COM port, powered directly from the USB port of +5.